Pie Delivery
Our website sells our 220g pie, which is a generous portion suitable for one person.
Our pies are shipped to you chilled, with 8 days shelf-life on arrival.
The pies freeze very well and must be frozen within the chilled date. These then last 6 months in the freezer. Cooking instructions are on the packaging.
The Minimum Order is £24, with £5 delivery charge. But you can have any selection of varieties chosen from our range. Free postage is available on orders over £48.
If you're Local and within 20 miles of us, Delivery is free of charge!
Minimum Order
Please be aware that we have a minimum order for delivery of £24, though these can be a mixed selection of pies e.g. choose 3 each of steak & ale, mushroom & asparagus and game pie to make up a box of 12 or 6 etc (or however many you need!). Or else choose one or two of each of 6 different flavours to make a completely mixed box!

Reactions
Be the first to write a review.
Related services in the region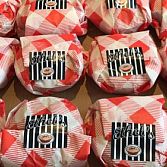 Events
We proudly cater for any event or occasion, big or small. Whether you're looking for a rustic dinner of pies, mash and gravy during your wedding reception, a surprise bespoke birthday basket deli...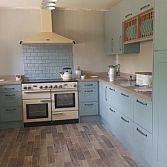 Professional Kitchen Installation & design services
We are fully qualified & professional kitchen installer, designer & renovation specialist offering high quality modern kitchens fitting, installation services at affordable prices in Reading, Lower Ea...
Digital Marketing Agency
Our Company Specializes in Below Mentioned Services in Nottingham: SEO (Local SEO, SEO Audit, Ecommerce SEO) SMO Website Development Website Designing Email Marketing Graphic Designing Content...
Payroll Bureau
Outsourcing your payroll is simple and cost-effective with our payroll bureau and managed payroll outsourcing services. Quick to implement, easy to use and totally risk-free – why wouldn't y...