Events
We proudly cater for any event or occasion, big or small. Whether you're looking for a rustic dinner of pies, mash and gravy during your wedding reception, a surprise bespoke birthday basket delivered to a friend, or a nutritious and colourful 'five-a-day' box, we are always happy to help. We pride ourselves on really getting to know our customers and adopt a personal approach to everyone we work with, which is why we are delighted that we receive regular repeat orders and recommendations.

Reactions
Be the first to write a review.
Related services in the region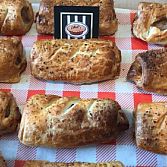 Pie Delivery
Our website sells our 220g pie, which is a generous portion suitable for one person. Our pies are shipped to you chilled, with 8 days shelf-life on arrival. The pies freeze very well and must be fro...
Mobile App Development Services
Hidden Brains is the reputed mobile app development services provider company UK that delivers life-enhancing digital mobile experiences. We are an experienced Mobile App development services agency t...
Web Development Services
Hidden Brains UK is a leading name in the IT industry offers state-of-the-art web design and web application development services to clients across the UK and Europe. In our 17+ years of history as a ...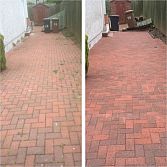 Pressure Washing Services
Pressure washing service,Gutter cleaning,Jet washing services,Roof cleaning,Building cleaning,Sandstone stone cleaning,Graffiti removal service,Conservatory cleaning,Drain cleaning,Deep cleaning,Facto...