Moneypex Accountant Birmingham
Moneypex
64 Yardley Green Road 1321
B95QE
Birmingham
County: West Midlands, London
Branche:
Accountant
Company description
Cloud-Based best accounting software for small businesses in UK. Create free unlimited online invoices, scan documents and submit vat return. 14 days free trial
Moneypex is an affordable and powerful Best accounting software solution for business owners to manage their business finances. Through smart invoicing and high impact solutions, Moneypex saves time that can be reinvested into business growth. It is simple to use and can manage multiple businesses. Moneypex aims to empower business owners to take complete financial control over their business by simplifying complex accounting. It is accounting software with powerful automation features designed to boost efficiency and enhance the brand outlook of a business.
Recommendations
Be the first to write a review.
Related blogs
How to register as self employed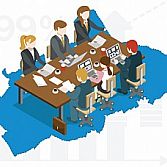 One of the best and easiest ways to start a business in the United Kingdom is to begin as a self employed individual. This way you can save a lot of time, paperwork and consulting fee that...

Also found
What Is An Umberalla Company?
Simply put an Umbrella Company is a company that provide a method of payroll and act as an employer to independent contractors working under temporary contracts through an employer or recruitment agen...



Keywords
Contactinformation of
Accountant
company
Moneypex
from
Birmingham
, London. Call 00441212705696 or e-mail
[email protected]
Contact
Moneypex
from
Birmingham
they helps you with your questions concerning
Accountant