Mason Law Accountant Birmingham
Related blogs
How to register as self employed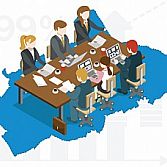 One of the best and easiest ways to start a business in the United Kingdom is to begin as a self employed individual. This way you can save a lot of time, paperwork and consulting fee that...

Recommendations
Be the first to write a review.
Also found
What Is An Umberalla Company?
Simply put an Umbrella Company is a company that provide a method of payroll and act as an employer to independent contractors working under temporary contracts through an employer or recruitment agen...


Related businesses
Mason Law
Frederick Road, Edgbaston 9
B151TW Birmingham


Gillian Morgan Accountants Ltd
Moor Pool Avenue 80
B179DT Birmingham


Chaudry Hussain & Co
Coventry Road, Small Heath, Birmingham, West Midlands B10 0XE, United Kingdom 376
B100 Birmingham


Darlington Travis Ltd
Maas Road 111
B312PP Birmingham


Kirtley Qureshi & Co
Ladypool Road, Birmingham, West Midlands B12 8LG, United Kingdom 221
B128 Birmingham


Hirst Accountancy
Umberslade Road, Sellyoak, Birmingham B29 7SG, United Kingdom 143
B297 Birmingham


Stuckeys
Greenfield Cr 8
B153BE Birmingham


City Tax Accountants
136 Soho Road, Birmingham, West Midlands B21 9LN, United Kingdom 134
B219 Birmingham


Thaper & Co
14
B210LT Birmingham


Tax Advice Ltd
232
B421UB Birmingham


Tan & Co
0
B54BD Birmingham


Todd Ian & Co
6/Temple Court 0
B461HH Birmingham


The 3 Sixty Group Holdings Ltd
0
B64DA Birmingham


Collinsons Chartered Accountants
0
B33RB Birmingham


Arthur Andersen & Co
0
B11BD Birmingham


Felton & Co
0
B33RQ Birmingham


M S Gee Consulting Ltd
0
B128EA Birmingham


Napiers Consulting Ltd
0
B33RJ Birmingham Keywords
Contactinformation of
Accountant
company
Mason Law
from
Birmingham
, West Midlands. Call 01212487248. Contact
Mason Law
from
Birmingham
they helps you with your questions concerning
Accountant