InHouse Design Graphic designers Berwick-upon-Tweed
InHouse Design
High Greens
TD151N
Berwick-upon-Tweed
County: Northumberland, North East
Branche:
Graphic designers
Company description
At InHouse Design we believe that quality, professional design and printing services should be available to everyone, no matter the industry, size or budget. Call us on 07912 222 483 or visit inhousedesignuk.com



My experience as a Graphic Designer and Printer over the last 12 years has provided me with not only technical skills but have given me insights into industrial process and has given me opportunities to build clients relationships.
Good communication and customer service is key. I work with a quiet confidence, motivation and eagerness. Being a self employed design and printer I have a strong work ethic and I am a quick learner. I thrive on challenges and always looking to learn and improve my skills. I am committed to completing jobs on time with attention to detail.
I am extremely self motivated as I kept my business up and running whilst dealing with a massive health setback. This shows dedication, strength and the power to not give up which I believe is important not only in life, but in running a business.





Recommendations
Be the first to write a review.
0
van 5 sterren gebaseerd op
0
reviews
Related blogs
Where Will Your Brand Be in 100 Years?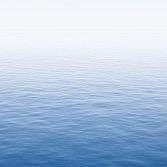 Many entrepreneurs invest huge amounts of time, talent and treasure building their businesses, focusing on their products, services and financials - as they should - yet neglect to sustainably build a...

Related businesses
InHouse Design
High Greens 0
TD151N Berwick-upon-Tweed


Linda Kay
Bamborough Terrace 82
NE302B North Shields


Badger Cards
Unit 32, Stanfield Business Centre, Addison Street 0
SR28SZ Sunderland


The Unknown Creative Ltd
Southend Avenue 19
DL37HL Darlington


D & G Financial Services Ltd
0
DH32QG Chester le Street


The Design Desk
Main Road, Milfield 0
NE716J Wooler


Printnorth Reprographics
George Street 0
NE47JL Newcastle upon Tyne


Print Design & Graphics Ltd
Newburn House, Riversdale Way 0
NE159U Newcastle upon Tyne


Yellow Tiger Design & Marketing Ltd
Newburn House, High Street, Newburn 0
NE158L Newcastle upon Tyne


Force Two Ltd
Fawdon Walk, Brunton Bridge 7
NE137A Newcastle upon Tyne


Picrosso Designers
Rosebery Crescent 26
NE21EU Newcastle upon Tyne


Something Ltd
Broadpool Green, Whickham 49
NE164R Newcastle upon Tyne


Finelines
Baroness Drive 37
NE157A Newcastle upon Tyne


Design Arts
Great North Road, Jesmond 20
NE24PS Newcastle upon Tyne


N D Creative
Stephenson House, Horsley Business Centre, Horsley 8Unit
NE150N Newcastle upon Tyne


Warm Design Ltd
Unit 11, Hoults Estate, Walker Road 0
NE61AB Newcastle upon Tyne


A M H Interiors Ltd
0
NE372S Washington


The Art Department
Park Avenue 2
NE288D Wallsend



Keywords
Contactinformation of
Graphic designers
company
InHouse Design
from
Berwick-upon-Tweed
, North East. Call 7912222483 or e-mail inhousedesignuk2@gmail.com. Contact
InHouse Design
from
Berwick-upon-Tweed
they helps you with your questions concerning
Graphic designers