Graphic designers Berwick-upon-Tweed
Graphic designers companies from Berwick-upon-Tweed necessary?

Below more company´s in the region?


1
Also found
Public Relations PhotographyChris is a master of photographing people at work & play. Developing his many years of experience and talents as an editorial, photojournalist, documentary photographer. Photography for com...


Related blogs
Where Will Your Brand Be in 100 Years?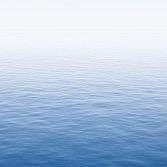 Many entrepreneurs invest huge amounts of time, talent and treasure building their businesses, focusing on their products, services and financials - as they should - yet neglect to sustainably build a...