James Norton Graphic designers Stockton-on-Tees
Related blogs
Where Will Your Brand Be in 100 Years?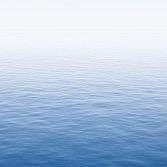 Many entrepreneurs invest huge amounts of time, talent and treasure building their businesses, focusing on their products, services and financials - as they should - yet neglect to sustainably build a...

Recommendations
Be the first to write a review.
0
van 5 sterren gebaseerd op
0
reviews
Also found
Public Relations Photography
Chris is a master of photographing people at work & play. Developing his many years of experience and talents as an editorial, photojournalist, documentary photographer. Photography for com...


Related businesses
James Norton
Caldey Gardens, Ingleby Barwick 0
TS175H Stockton-on-Tees


John Clark Design
Brentford Road 8
TS202D Stockton-on-Tees


Craig Johnson
Granville Grove 6
TS202E Stockton-on-Tees


Arnett Design
Dunmoor Grove, Ingleby Barwick 36
TS170Q Stockton-on-Tees


Highground Design
Tower House, Thornaby Place, Thornaby 0
TS176S Stockton-on-Tees


Norton James Design
Caldey Gardens, Ingleby Barwick 11
TS175H Stockton-on-Tees


M Media & Design
Valiant House, Falcon Court, Preston Farm Industrial Estate 0
TS183T Stockton-on-Tees


A M H Interiors Ltd
0
NE372S Washington


The Art Department
Park Avenue 2
NE288D Wallsend


Badger Cards
Unit 32, Stanfield Business Centre, Addison Street 0
SR28SZ Sunderland


Wildesign Designers
Unit 25, Philadelphia Complex, Philadelphia 0
DH44UG Houghton le Spring


Shock The Senses
Old Brew House, Bow Street 2
TS146P Guisborough


Hugh Mainwaring
Eastgate 3
NE461B Hexham


H & J's Design Consultants
Eskdale House, Main Street, Acomb 0
NE464P Hexham


247 Graphics
Unit 55D, South Nelson Road, South Nelson Industrial Estate 0
NE231W Cramlington


Linda Kay
Bamborough Terrace 82
NE302B North Shields


The Unknown Creative Ltd
Southend Avenue 19
DL37HL Darlington


D & G Financial Services Ltd
0
DH32QG Chester le Street Keywords
Contactinformation of
Graphic designers
company
James Norton
from
Stockton-on-Tees
, North East. Call 01642760070. Contact
James Norton
from
Stockton-on-Tees
they helps you with your questions concerning
Graphic designers