Windows Leicester
Windows companies from Leicester necessary?
1
Related blogs
5 Tips for the Spring Cleaning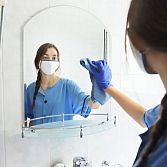 Spring is a wonderful time of year. Plants begin to regrow as the cold winter fades into warmer weather. Trees begin to blossom, and animals begin to venture out of their winter hideaways, as do human...