6 Ways To Build Your Brand Trust
6 Ways To Build Your Brand Trust
Building trust with your audience is essential if you want to create a successful brand. It's not easy to earn trust, but there are a few things you can do to help build it.
1. Harness the power of AI
The way consumers interact with brands is changing. In a world where we are constantly bombarded with marketing messages, it's more important than ever for brands to cut through the noise and build trust with their audiences. Now where technology is constantly evolving, it's important to stay ahead of the curve. And one of the ways you can do that is by harnessing the power of AI.
Fortunately, there are a few things you can do to build trust with your audience using AI. One of them is using a marketing intelligence platform that can help you track your brand's online mentions, analyze sentiment, and even engage with customers and prospects directly. In other words, it's a powerful tool for building relationships and generating goodwill. By using AI-powered chatbots, brands can create personalized experiences for their customers that build trust and loyalty. AI can also help you automate tasks, improve customer service, and make better decisions. But perhaps most importantly, it can help you build trust with your customers.
2. Get to know your customers better
If you want to build trust with your customers, it's important that you get to know them on a personal level. This means understanding their needs and wants, and being able to provide them with the products or services that they're looking for.
There are a few ways that you can go about getting to know your customers better:
Talk to them directly. This can be done through surveys, interviews, or even just casual conversations. The more you can learn about their individual needs and wants, the better equipped you'll be to provide them with what they're looking for.
Listen to their feedback. Whether it's positive or negative, feedback can be incredibly valuable in helping you understand what your customers are thinking and feeling. Pay attention to the reviews and comments that they leave, and see what you can learn from them.
Keep an eye on their behavior. Another great way to get to know your customers is to simply observe their behavior. See what kind of things they're searching for, what kind of products they're buying, and how they're interacting with your brand. This can give you some valuable insights into their needs and wants.
3. Be transparent
Transparency is a simple concept, but one that is often overlooked. In today's world, consumers are inundated with choices and they have more access to information than ever before. A great way to build your brand trust is by being transparent with your audience. If you're honest and open with them, they'll be more likely to trust you and feel like they can rely on you. Let them know what's going on behind the scenes, give them updates on your progress, and answer their questions honestly. When you are transparent with your customers, they will appreciate it and be more likely to trust your brand.
4. Be consistent
Consistency is also important for building trust. You can build brand trust by being consistent in your messaging and your actions. If you say one thing but do another, or if your brand message changes all the time, people will start to lose faith in you. They need to be able to rely on you to be the same today as you were yesterday, and tomorrow. But if you're always consistent in what you say and do, people will begin to trust that you're reliable and that they can count on you.
5. Be credible
It is essential for businesses to build trust with their target audiences. Why? Because when consumers trust a brand, they are more likely to do business with that company. In fact, studies have shown that 86% of consumers would pay more for a product or service if they knew it came from a credible company.
Credibility is essential for trust. People need to believe that you are who you say you are and that you can be trusted to do what you say you'll do. There are a few ways to build credibility, including using social proof (testimonials, reviews, etc.), being affiliated with credible organizations, and having experts endorse your products or services.
6. Be responsive
Be responsive to your customers and show them that you care about their experience with your brand. If people reach out to you, whether it's through social media, email, or another platform, make sure to accommodate them and that you take the time to answer their questions or concerns. Respond to their inquiries and complaints in a timely manner, and take action to resolve any issues they may have. This will show them that you're reliable and that you value their business. If you're not responsive, people will start to wonder if you really care about them or if you're just trying to sell them something.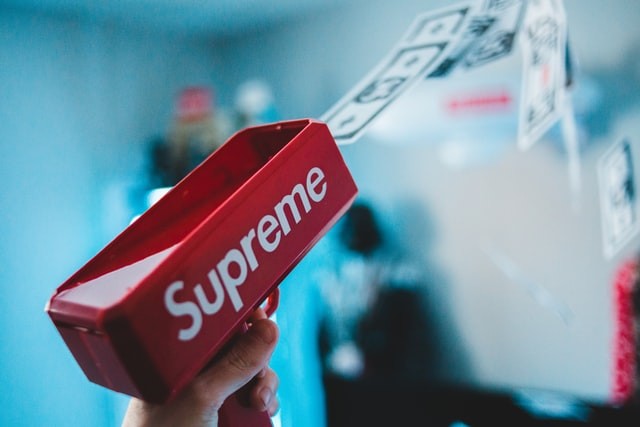 These are just a few of the ways you can start building trust with your audience. Keep in mind that it takes time to earn trust, so don't expect overnight results. Be patient, be consistent, and be generous, and you'll eventually build the trust you're looking for.
Reactions
먹튀검증사이트





3 van 5 sterren
I am impressed. I don't think Ive met anyone who knows as much about this subject as you do. You are truly well informed and very intelligent. You wrote something that people could understand and made the subject intriguing for everyone. Really, great blog you have got here.
Posted on: 10-08-2022 16:03
mahjong online





3 van 5 sterren
Thank you for sharing a very meaningful article, I think it will be very helpful for me and everyone.
Posted on: 02-08-2022 08:28
fireboy and watergirl





3 van 5 sterren
The 6 ways to build brand trust that you share are so good and so rewarding, they're well worth learning!
Posted on: 01-08-2022 06:59
Alexandra Daddario





3 van 5 sterren
quordle
Very nice Article Keep it up for your good Work Thanks for sharing the information The content was really very interesting. I am really thankful to you for providing this unique information You have a good point here!

Posted on: 30-07-2022 05:27
Retro Bowl





3 van 5 sterren
Thank you for sharing this data. I really enjoy what you've written on your blog. You've shared a very useful and entertaining blog post with the public.
Posted on: 30-07-2022 03:30
run 3





3 van 5 sterren
thank you for sharing it is very good and complete, i am grateful for this so i really want to play this run 3 game with you because it helps us to be closer and can talk about many other issues with you would like
Posted on: 14-07-2022 09:47
taylor97





3 van 5 sterren
Before that I had a fashion business but went bankrupt every day I was bored just lying down and playing moto x3m but until I read your article I got a little more motivated.
Posted on: 14-07-2022 09:38
3
van 5 sterren gebaseerd op
7
reviews
Author
Timo