What is brand recognition and why it's important
What is brand recognition and why it's important
One of the most important aspects of starting a new business, or revitalising an existing one, is developing brand recognition and awareness. After all, if people do not know about your business, how can they support it?
As every small business owner knows however, creating brand awareness is much easier said than done. When you start looking into the mechanics of brand awareness, it is easy to become overwhelmed and not know where to start, in part because it is a multi-faceted aspect of marketing.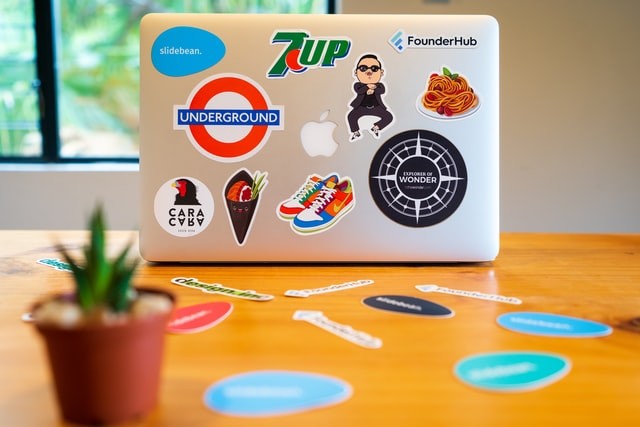 This article details some of the most important elements of brand awareness along with the key dos and don'ts to remember when incorporating those elements into a branding plan. First though, let's take a moment to learn more about what brand recognition is and why it is important.
What is brand recognition?
Perhaps it seems self-evident, but brand recognition can be summarised as the extent to which a consumer can correctly identify a company based on its logo, catchphrase or other branding elements. Brand recognition can come in many different forms from aural to visual to scent.
For example, if you see a swoosh, you likely can connect it to Nike and similarly if you hear the catchphrase "just do it" or the tune of the "I'm Lovin' It" jingle, you will likely be able to connect those words or sounds with Nike and McDonald's respectively.
Similarly, stores such as Subway, Abercrombie & Fitch, Lush and Panera Breads all take steps to utilise scent as a particular marketing strategy. This may seem strange until you remember walking by a certain store in the mall and subconsciously being drawn in.
Brand recognition campaigns in practice
Brand recognition by its very nature requires the consumer to remember something and rely on prior knowledge. Therefore, in order to solidify a brand in someone's deep subconsciousness, brands need to create an all-encompassing retail strategy.
This is the reason why developing strong brand recognition is not a race, it is a marathon. It can take years to develop a solid advertising campaign which successfully makes its way into the subconscious minds of consumers. Successful brand recognition campaigns are developed through masterful use of reach, frequency and consistency.
When trying to understand what brand recognition is, it may be helpful to contrast it with brand awareness. Brand awareness means that a consumer knows that a certain brand exists, but they may not be able to connect the branding to the company.
Why is brand recognition important?
After learning about how difficult, time intense and expensive it can be to create brand recognition, you could be forgiven for wondering if it is really worth the effort. However, brand recognition can really solidify a company's foothold in a particular consumer segment for years.
It is important though that there is a positive association with the brand rather than a negative one. When a company is able to develop a confident and positive association with consumers, the result can be increased consumer preference, loyalty and even brand trust. On the other hand, if the association is negative, consumers are likely to have the opposite feelings, namely distrust, less adoption and decreased preference.
This is why brand recognition is so important. It can essentially make or break a company's reputation and presence in a consumer segment's collective unconscious. Perhaps even worse, when done poorly, a brand recognition campaign can fail to reach any consumers at all, in which case, no associations, positive or negative, will be developed.
Elements of brand recognition
There are a number of key elements of a modern brand recognition campaign. Below are some of the most important elements along with the dos and don'ts for each when applying them.
The importance of a good logo
Visual awareness is incredibly important when it comes to brand recognition. Most of us are likely unaware of just how many logos we see every day and can connect with their associated company, but it has been estimated that most Americans are exposed to between 4,000 – 10,000 ads every single day, including logos.
Do invest in visuals
It can be tempting to "cheap out" when it comes to design, visuals and especially logos, but this is one business expense that is truly worth the investment. A quick browse through Instagram or Facebook business pages will show you just how important a logo can be in elevating a company's brand.
There are many different ways to design a logo or have one designed for you. These days, you can even use artificial intelligence to make a logo and produce branding graphics without having graphic design skills. However you do it, just make sure you have a vision for your brand, you trust the company or individual you are working with, and you feel comfortable communicating with them and giving feedback.
Don't try to DIY your logo
Unless digital art or graphic design really is your passion, you may want to leave logo design and visual conception creation to the professionals. You do not want to fall into the marketing trap of creating a design and aesthetic for your company only to realise a few months later that you have outgrown it and need to revamp your look. There is always a risk here of consumers getting confused by the branding change and losing some of the positive association they have developed with the brand.
The importance of implementing tech
It is now an obvious fact of life that the internet is essential to the survival of companies of all shapes and sizes, and this includes brand recognition.
Do create an online presence
There are many different ways to develop brand recognition online and it is important for business owners to try a number of different strategies to find one that works. Developing a solid social media aesthetic, style, tone and content strategy is essential to fostering a sense of brand awareness and recognition online.
Do invest in SEO
Getting noticed due to strong SEO score planning and execution is another way to ensure that your brand is getting seen online. SEO can seem strange and boring to the uninitiated, but it is worth taking some time to learn your way around even the simplest aspects of SEO, such as meta descriptions and tags.
Don't hire an agency and forget all about it
There can be a temptation when it comes to the tech side of things to hire a full service tech agency to manage all your social media, SEO, web design and blogging, and then to forget all about the tech aspect. Regardless of the business you run, tech is an integral element of every marketing strategy, including improving brand awareness and recognition.
This is why it is so important to try to manage as much as you can in-house or with the help of a well recommended and trusted professional. If you outsource some of your tech work, make sure to have open lines of communication with them and a regular schedule for updates.
The importance of reflection
Arguably the most important aspect of all is taking the time to really define what your company is and what you want your brand to be.
Do find your place
Before you can create brand recognition, you first need to take the time to reflect and decide what you want your company's brand to be and what your target market is. One of the most significant aspects of deciding on a brand is pinpointing the demographic you are interested in appealing to.
It should hardly be surprising that different logos will appeal to a child, teenager, adult and elderly person. Age is really only one of the many different aspects to consider. Other aspects may include gender, social class, belief systems or values.
Do define company values
Deciding on your company's value will help you to plan for the company's future but will also assist in communicating the company's value offering to clients and customers and defining the company's place in the market.
Don't copy other companies
We all feel envious and inspired by the copy and design of certain other companies, but it is essential to find your own place in the market rather than copying from other companies. Sooner or later, someone is bound to notice, and this could result in a lawsuit or even just a really bad reputation in the industry.
At the end of the day, copying from other companies is never worth it. This applies regardless of whether what is being copied includes written content, visuals or style.
Don't rush things
Sometimes it can be difficult to slow things down when it seems like life is going by a mile a minute, changes are happening, and your company is starting to take shape. However, it really is worth slowing things down and taking some time to really think through what you want your company to be, what your goals for the company's future are, and what kind of "mission statement" values you want the company to have.
Reactions
order mushrooms grow kits





3 van 5 sterren
Thanks for taking the time to discuss this, I feel strongly about it and love learning more on this topic. If possible, as you gain expertise, would you mind updating your blog with extra information? It is extremely helpful for me.
Posted on: 18-06-2022 11:58
emma mia





4 van 5 sterren
Our brand showing the our company. They are very important for the every company to the students. We are also working the as a creative writer working to the students in the cheap prices. To the UK students for helping the best marks.
https://www.professionalessayservice.co.uk/business-dissertation-topics/
Posted on: 16-06-2022 14:00
likecars





3 van 5 sterren
great post. Ilike it very much. hope you keep up posing. slope 2 unblocked
Posted on: 13-06-2022 09:33
nerdle





3 van 5 sterren
Thank you for producing such a fascinating essay on this subject. This has sparked a lot of thought in me, and I'm looking forward to reading more.
Posted on: 12-06-2022 08:18
Euchre





5 van 5 sterren
Your post is so great. I enjoy it so much. Thank you
Posted on: 10-06-2022 10:29
정보이용료 현금화





3 van 5 sterren
Your articles are inventive. I am looking forward to reading the plethora of articles that you have linked here. Thumbs up!
Posted on: 06-06-2022 09:22
Used Office Chairs Reading





3 van 5 sterren
Positive site, where did u come up with the information on this posting? I'm pleased I discovered it though, ill be checking back soon to find out what additional posts you include.
Posted on: 01-06-2022 18:44
3.4
van 5 sterren gebaseerd op
7
reviews
Author
Mary