Send emails without spam
Email Sending Application
EmailBot is the new generation email marketing tool developed using Artificial Intelligence technology. It helps you to send bulk emails right to the recipientís inbox, without a single email being going into their spam folder.Emails are very important and it sometimes takes a lot of efforts to write a good email for your target audience, and ofcourse you would never want that your email goes into spam after such hardwork. So in order to get over to this spamming problem we have developed an email Sending Application to send spam free bulk emails.As far as EmailBot is concerned it is quite different from other email automations tools as it works on Artificial intelligence technology, making it more advance and reliable. One more important feature of EmailBot is that it works on more than 20 servers including SMTP and Mailchimp, thus allowing a user to switch to any server of his choice.

Reactions
Be the first to write a review.
0
van 5 sterren gebaseerd op
0
reviews
Related services in the region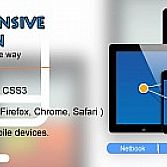 Responsive Website Development Company USA | Responsive Webs
Shaligram infotech is one of the best Responsive Website Development Company UK. We offer extensive variety of administrations included programming advancement, application improvement, online interfa...
Service
CodeWorks is offering services such as - Website Development, e Commerce Development Learning Management System, Web Design, eLearning Solutions, Business Intelligence, Support & Maintenance, Hosting,...
Penetration Testing Services
Our core business is Penetration testing (also called pen testing) is the practice of testing a computer system, network or Web application to find vulnerabilities that an attacker could exploit. We p...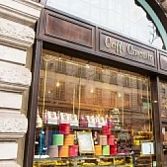 Caffe Concerto
Caffe Concerto is famous for delicious and fresh Italian food that brings a unique combination of the famous and beautiful Italian Restaurant in Kings Road.Caffe Concerto an ultimate restaurant offeri...