Sapori e Saperi Adventures
Artisan bread school italy
Saperi Adventures guided artisan food and wine tours in Tuscany Lucca and undiscovered Italy
Inspiring Italian culinary courses & tours of life behind the scenes that you won't find in any guidebook.
http://www.sapori-e-saperi.com/truffle-course.html
[email protected]
UK: +44 7768 474610
Italy: +39 339 7636321
Reactions
Be the first to write a review.
Related products in the region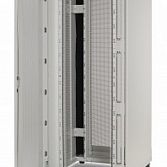 Dataracks - Data Cabinets and Server Racks supplier
With many years of experience in the industry, Datracks offer a wide range of data cabinets and server racks to meet all data centre needs. The products we manufacture and supply are durable with a po...