Invitation Card
An invitation card is a card mailed out to guests when you want to invite friends to a special event such as birthdays, special wedding anniversaries, graduation, etc.

Your event is absolutely a "special occasion". Sending paper invitations shows that you made the effort and spent the money to include them in your event. It also shows off the planning you have put into your event.


Reactions
Be the first to write a review.
Related products in the region
Dieting, Weight Control and Nutritionists
Dieting, Weight Control and Nutritionists ...
MEDIA PLANNING & BUYING
A fully accredited independent advertising agency with the professional skills and resources to deliver the complete package for traditional print, radio, cinema, outdoor and digital media. Globalmult...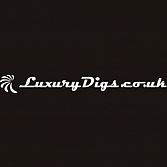 Private Rental Accommodation in London
Luxurydigs is a leading letting agent Company in London providing affordable, private Luxury residential accommodation for students and individuals. We welcome both students and professional looking f...
Residential Property Sales
We have been selling London Property since 1984 Selling your property is a major decision and it is important that you choose a selling agent in which you have confidence and that you can trust. The ...