J A Comins & Company Accountant Aberlour
Related blogs
How to register as self employed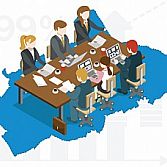 One of the best and easiest ways to start a business in the United Kingdom is to begin as a self employed individual. This way you can save a lot of time, paperwork and consulting fee that...

Recommendations
Be the first to write a review.
0
van 5 sterren gebaseerd op
0
reviews
Also found
Ossisto is now a registered NASSCOM member
PERTH AMBOY, N.J. - June 7, 2019 -- New Jersey, May 2019 ? Ossisto announced that they are now a registered member of the National Association of Software and Service Companies (NASSCOM). This comes a...


Related businesses
Below more company´s in the region? Keywords
Contactinformation of
Accountant
company
J A Comins & Company
from
Aberlour
, Schottland. Call 01340810844. Contact
J A Comins & Company
from
Aberlour
they helps you with your questions concerning
Accountant