Tvisha Software development Cambridge
Tvisha
CB01FY
Cambridge
County: Staffordshire, East
Branche:
Software development
Company description
Out:
In line with recent smartphone technology advancement, Tvisha Technologies inc. � one of the leading mobile app development companies at UK offers customized mobile app development services over varied platforms at a handsome price range over round the clock customer support.
Our mission:
Mobile app is the novel business strategy that makes you stand out of the market showcasing technicality over your offerings optimizing the customer assessment in tune with current market demands. We always try to add something futuristic that pronounced your apps to draw more and more eyes with minty features implementation.
Our services:
In order to reach out of potential users having the top business tag, plan for an effectual mobile app for
your business and we are here to assist you throughout the journey implementing our efficacious mobile app development strategy.
Recommendations
Be the first to write a review.
Related blogs
Recruitment Process Management Software Development UK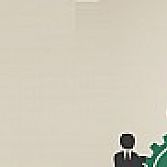 Shaligram Infotech is one of the best vendor of Recruitment Process Management Software Development UK. We defined workflow method and proposed SharePoint based totally solution which has capability o...

Also found
Essay
Essays are common in middle school, high school and college. You may even need to write essays in the business world (although they are usually called \"reports\" at that point). An essay is... Keywords
Contactinformation of
Software
company
Tvisha
from
Cambridge
, East. Call 9684564167 or e-mail
[email protected]
Contact
Tvisha
from
Cambridge
they helps you with your questions concerning
Software