Cosalt Health and safety Fraserburgh
Related blogs
E-Liquids: An Overview. What You Need to Know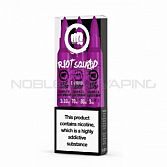 Vaping is a great way to help you to give up smoking. Experts say that it's much safer than smoking, although there may be some potential long-term risks; they are unknown right now but will be ...

Recommendations
Be the first to write a review.
Also found
Essay
Essays are common in middle school, high school and college. You may even need to write essays in the business world (although they are usually called \"reports\" at that point). An essay is... Keywords
Contactinformation of
Health and safety
company
Cosalt
from
Fraserburgh
, Schottland. Call 01346513721 or e-mail
[email protected]
Contact
Cosalt
from
Fraserburgh
they helps you with your questions concerning
Health and safety