Sps Partnership Accountant Ascot
Recommendations
Be the first to write a review.
0
van 5 sterren gebaseerd op
0
reviews Keywords
Contactinformation of
Accountant
company
Sps Partnership
from
Ascot
, South East. Contact
Sps Partnership
from
Ascot
they helps you with your questions concerning
Accountant
Related blogs
How to register as self employed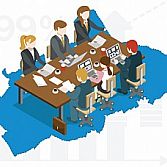 One of the best and easiest ways to start a business in the United Kingdom is to begin as a self employed individual. This way you can save a lot of time, paperwork and consulting fee that...