How Cryptocurrencies are Transforming the World of Online Payments
How Cryptocurrencies are Transforming the World of Online Payments
Cryptocurrencies such as Bitcoin and Ethereum have existed for well over ten years and yet, their presence has gone largely unnoticed by the average individual. This is why it is interesting to note that things are about to change. A growing number of businesses and governments are beginning to recognise these unique payment options and they could very well have a direct influence upon how we perform online transactions. Let's take a quick look at what sectors may be affected as well as why cryptocurrencies are unique alternatives to traditional methods.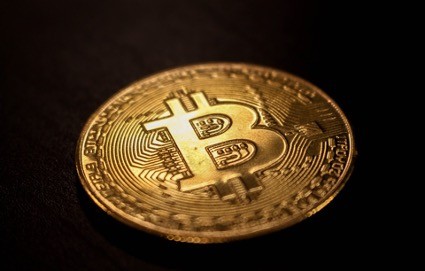 Casinos and Sports Betting
Online casino enthusiasts and fans of sports betting could soon find that cryptocurrencies are another payment option at their disposal. Not only are these payments completely anonymous (an important security benefit), but the can be used to make virtually any type of wager. For example, conservative players may choose to place live sure bets across a number of different outcomes in order to ensure a win. Casino members could instead employ cryptocurrencies to top up their accounts before enjoying a game of slots. We can now see why the gaming sector is keen to take advantage of cryptocurrencies.
Common Household Purchases
Let's also mention that cryptocurrencies can be used to make everyday online purchases. While major sites such as Amazon Prime have yet to accept this form of payment, the tide is slowly beginning to turn. Firms such as Microsoft, PayPal, Whole Foods, Etsy, and even Starbucks currently recognise these options and the number is continuing to grow. Therefore, consumers should have more choices at their disposal than ever in the near future.
Online Investing
Are you a keen online investor? If so, cryptocurrencies could very well be worth a closer look. One of the main reasons why they are attracting a growing number of traders involves the fact that they are considered to represent liquid assets. In other words, they can be bought and sold within relatively short periods of time. This could be an excellent way to turn a short-term profit (assuming that the movement of a specific currency is correctly predicted in advance). Others enjoy the fact that cryptocurrencies are not governed by any type of central bank. So, they will not suffer massive price fluctuations due to snap decisions such as a sudden change in predominant interest rates.
The Digital Wave of the Future?
Might we witness a day when cryptocurrencies become the primary way to make digital payments? This question is still being debated. Although it is clear to appreciate their appeal, we need to keep in mind that other options such as wire transfers and credit cards are not expected to go away anytime soon. Still, it is impossible to deny the fact that cryptocurrencies have already begun to shake up the e-commerce community. Assuming that this momentum continues, we should fully expect their influence to increase. It will therefore be interesting to see what the digital world has in store for the average consumer.
Reactions
Be the first to write a review.
Author
Amber