Sage 50 Training
We offer Sage 50 accounting training. Eve Baker have 20 plus years board level experience as a finance and non-executive director. This unique skill set has made Eve one of the most sought after Sage 50 experts in the UK. Sage UK have awarded Eve; Sage Accredited Partner Status, confirming their belief that Eve has attained the highest level of Sage 50 competence; sufficient to consult, teach and problem solve Sage 50 to the highest level.

Reactions
Be the first to write a review.
Related services in the region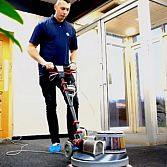 Carpet Cleaning
We pride ourselves in tackling even the toughest carpet stains and will give your carpets a makeover making them look and smell fresher and cleaner. All our carpet cleaning technicians are fully train...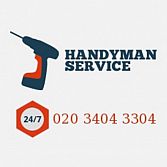 Handyman services London
Handyman, Electrical Repairs, Electrician, Electrical Contractor, Residential Electrician, electrical Faults Finding, Lighting, Lighting Fixtures Installation, Handyman services, Professional handyman...
Service
CodeWorks is offering services such as - Website Development, e Commerce Development Learning Management System, Web Design, eLearning Solutions, Business Intelligence, Support & Maintenance, Hosting,...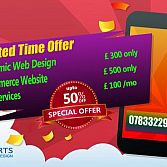 Website Design, Web Design Glasgow, Experts SEO Company Glas
Xperts Web Design providing discounted rates for Web Development and SEO services. Call us to get your beautiful website by experts. Visit us for more info at: www.xpertswebdesign.co.uk We also pro...