Pressure Washing Services
Pressure washing service,Gutter cleaning,Jet washing services,Roof cleaning,Building cleaning,Sandstone stone cleaning,Graffiti removal service,Conservatory cleaning,Drain cleaning,Deep cleaning,Factory cleaning,Paint removal service,Decking cleaning,Builders cleans,Patio cleaning,Driveway cleaning,General cleaning

Reactions
Be the first to write a review.
Related services in the region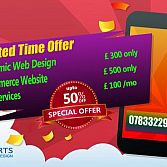 Website Design, Web Design Glasgow, Experts SEO Company Glas
Xperts Web Design providing discounted rates for Web Development and SEO services. Call us to get your beautiful website by experts. Visit us for more info at: www.xpertswebdesign.co.uk We also pro...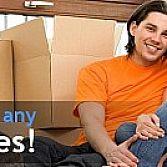 Cleaning Company UK
Trusted Nationwide Cleaners. Call your cleaning company on +44 7506 709450 for professional cleaning services. End Of Tenancy Cleaning & Carpet Cleaning....
Carpet Cleaning in London
We specialise in Steam Cleaning and dealing with multiple chores is rarely easy and an effective cleaning at home requires time, effort and resources on a regular basis. That's where Cleaners London c...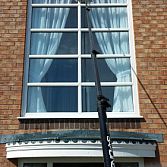 Domestic window cleaning
CF Facilities domestic cleaning services include window cleaning, conservatory cleaning and gutter cleaning. We use the latest in purified water cleaning systems so that we can safely deliver a cleani...