Essex Minibuses
Minibus hire chelmsford
Welcome to Essex Minibuses !! We provide executive minibuses in Essex, London and cover all the surrounding areas. We even cover all London airports Gatwick, Heathrow, Stansted, Luton and London City Airport. We will pick up and take you to any destination within UK. http://www.essex-minibus-hire.co.uk/

Reactions
Be the first to write a review.
0
van 5 sterren gebaseerd op
0
reviews
Related services in the region
Urgent or Emergency Roofing Repair Service
Are you looking for emergency roofing service? you are in right place. Stanleys Roofing & Building Luton is a professional roofing Company offering roofing installation, flat roofing repair service at...
Air Conditioning Services
We offer a full range of air conditioning services in Essex, London and the surrounding areas. - Wall Mounted Air Conditioner Essex - Ceiling Mounted Air Conditioner Essex - Multi Split Air Condi...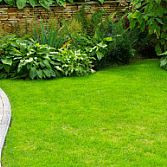 Garden Design Essex
Eden Horticultural was set up to showcase a higher level of horticulture to the general public. The main focus of our company is in flower and tree planting, and this is where the specialist advice an...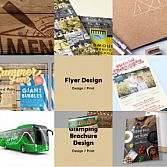 Our services in Graphic Design and Printing | InHouse Desig
Full service agency offering print services and graphic design in Berwick. We specialist in bespoke design work including marketing collateral, logo creation and digital and litho printing. InHouse...