Custom Greaseproof Paper
For restaurants, food trucks, or any food-related business, our custom greaseproof paper is the ideal choice. Not only does it prevent grease from seeping through but also offers a marketing opportunity with your branding.

Parchment Paper Press is not just a supplier; we are your partner in enhancing your brand's image through customized paper products. Our Birmingham-based team is here to collaborate with you and transform your vision into reality.

Reactions
Be the first to write a review.
Related services in the region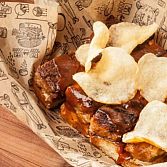 Custom Butcher Paper
Our custom butcher paper is a must-have for meat markets, butchers, and barbecue joints. Personalize it with your logo, brand colors, or any design you prefer, making your products as visually appeali...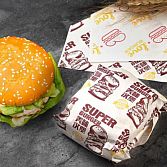 Custom Deli Paper
Elevate your deli or foodservice establishment with custom deli paper that not only serves its practical purpose but also leaves a lasting impression on your customers. Choose from a variety of design...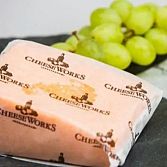 Custom Wax Paper
Welcome to Parchment Paper Press - Your Premier Source for Custom Paper Solutions in Birmingham! Unleash your creativity with our custom wax paper solutions. Whether you're a small bakery or a well-e...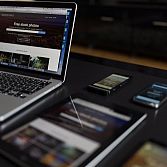 Website Design Service
We are a Birmingham & Solihull based website design agency specialising in custom built WordPress websites. Although most of our customers are Birmingham / Solihull based, we cover the whole country a...