Whiz-Doc Suite
Native IBMi Document Generation and Manipulation
Whiz-Tec provide a suite of IBMi (IBM Power System, AS/400, iSeries) solutions. Focusing primarily on spool file manipulation for generation of PDFs, Emails, and more.

As of 2020 MNI Services are the official UK Dealer for the suite of software packages. Contact us to discuss in detail your requirements and how we can assist you.

Produce formatted graphical documents on IBM from spools, integrate advanced functions such as:

* True Type Fonts (TTF)
* Barcodes
* Charts
* Images
* and much more

Whatever format you need your document in, whether you're emailing/archiving/printing, this solution will cover you for all eventualities.

The entire package runs natively on the IBMi system, meaning every step from initial design to implementation is in a single place to avoid having to jump between systems or connect different products together.

Reactions
Be the first to write a review.
Related products in the region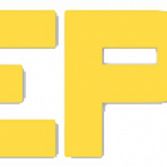 Exit Point Integrator and Google Authenticator for IBMi
Exit Point Integrator (EPI) from MNIS can protect your organisation, whether you're looking to close common access points to your system or enable Multi Factor Authentication (MFA). There are over...
IT Support
We provide Business IT Support Services to the SME Sector. As an IT Support provider with many years practical experience we believe computer systems are crucial to any business and therefore should b...