Office Phone Systems
Telephone Systems for Business
Choosing the right telephone system for business might not be as difficult as you think. Many clients find themselves bewildered about technology and what is right for them. Most modern day phone systems are capable of providing many features such as, automated attendant, call reporting, call recording, computer telephone Integration, on hold marketing, remote office extension, mobile phone and CRM Integration and so on… The truth is, there is absolutely no need to invest in technology for technologies sake. Naturally, we offer a free consultancy service that will highlight these features designed to improve customer contact and ultimately add value to your business, more importantly help identify your needs to offer that perfect solution!





Reactions
Be the first to write a review.
Related products in the region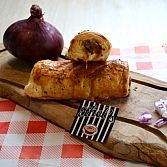 Caramelised Onion Sausage Roll
CARAMELISED ONION SAUSAGE ROLL Allergens: Egg , Sodium Metabisulphite, Egg Filling: 80% British Pork, 9% Caramelised Onion Chutney (Brown Sugar, Red Onion, Red Wine (Sulphites), Cornflour, Garl...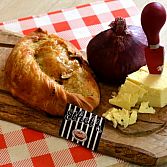 CHEESE AND ONION CORNISH PASTY
Allergens: Milk, Wheat, Egg Filling: Cheese(MILK), Potato, Turnip, Onion, Sea Salt, Black Pepper Pastry: WHEAT Flour, Margarine, Butter (MILK), Lard, Egg Storage: Refrigerate below 5 degrees ...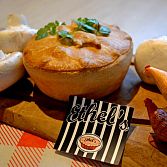 Chicken and Mushroom Pie
Allergens: Milk, Sulphites, Wheat, Egg, Mustard, Oat, Celery, Soya. FILLING: (64%) Free-range British Chicken (39%), Mushrooms (19%), Water, Onions, Organic Semi-Skimmed MILK, Organic Double Cream ...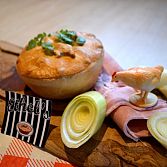 Chicken Ham Hock and Leek Pie
Allergens: Mustard, Wheat, Milk, Sulphites, Egg. FILLING: Free-Range British Chicken (40%), Outdoor Reared Pork (13%) Water, semi-skimmed MILK, Double Cream (MILK), Corn Starch, Rapeseed Oil, Chick...