Fertility Boost Remedy
Natural Fertility Booster
Fertility Boost Remedy:
Fertility Boost Remedy by GinSen are herbal supplements to boost fertility naturally. Developed from the classic Chinese formula of Si Wu-Tang and Gui Zi Fu Ling Tang. This tonic of Qi energy and blood supercharges your fertility organs, promotes blood circulation to the fertility organs improving reproductive health by providing them with nutrients and giving you the highest chance of conceiving.

What is Fertility Boost Remedy For?
Inspired by the principles of Chinese Medicine, Fertility Boost Remedy by GinSen are expertly formulated to help with unexplained fertility concerns and assist when IVF treatment has failed to provide the desired results. Ideal to add to your daily routine to help you through your fertility journey.

Unexplained fertility concerns
Boost success rate of IVF
After failed IVF
PCOS
Chronic anemia
Overall Fertility organs health
Irregular periods problems (painful period, delayed or irregular menstruation)

Reactions
Be the first to write a review.
Related products in the region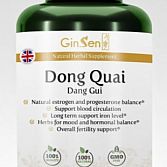 Dong Quai (Angelica Sinensis)
Chinese Herb Dong Quai: Dong Quai, Angelica Sinensis grows in cool high altitude mountains in China. Rich in vitamins and minerals to support the blood such as vitamin B12, folic acid, and biotin....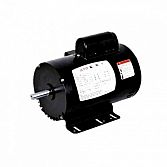 1-Phase Induction Motor, 1 hp, 115/230V
ATO-IM-RS12 1-Phase Induction Motor 0.75kW (1HP), 2 Pole AC Motor for use at fixed Speed. Use with a fixed frequency 1ph input at 115/230V AC x 60Hz for 0.75kW x 3450 RPM. Low starting torque at 73%. ...