AV and Interactive Display Equipment Hire
AV Equipment Hire Are you holding a conference or event and need to hire Audio Visual equipment? We provide a fully managed service nationwide.
AV and Interactive Display Equipment Hire
Choose from
A fully managed solution, including delivery, setup, a timed derig (if required) and collection
Or:
Delivery and collection only.
Large scale video wall rental
If you require a large scale LED video wall for an event or conference, then please visit our video wall rental page for more information.
Products available for hire include
VIVIDTouch 46″ – 84″ Interactive LCD Touch Screen
SMART 8000 Series Interactive Panels 55″/65″/84″
SMART 885iX Interactive Whiteboard 87″
SMART Kapp iQ Digital Whiteboard 55″/65″
SMART Kapp 42″ / 84″
iPad Air2 16Gb Wifi
Turning Point RF Voting Handsets
Meetoo – Realtime messaging and polling app
Outdoor LED Screens 42″/55″
All prices exclude vat.
If you would like to discuss our rental services, then please contact our friendly sales team http://www.tecinteractive.co.uk
[email protected]
01332 258 307
0800 6122 803
Reactions
YCZX Touch Screen Board for Teaching





3 van 5 sterren
Interactive Whiteboards and Interactive Displays are really the best thing to happen to classrooms in the past few decades. These tools have been around since the 60s but it wasn't until recently that they became affordable enough for schools to purchase. Since then, they've become an integral part of classroom instruction.
Posted on: 02-04-2022 15:53
3
van 5 sterren gebaseerd op
1
reviews
Related products in the region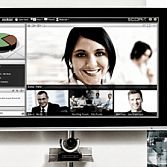 Video Conferencing
Choose from a wide range of Video Conferencing Solutions. Video Conferencing Systems for any Organisation. Meeting Room, Telepresence, Desktop and Mobile. Logitech Group Kit The Logitech Group ...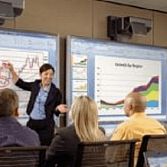 Interactive Whiteboards and Interactive Displays
Choose from a wide range of Interactive Whiteboards & Displays Our Interactive Whiteboards and Displays give you the power to interact with every day applications on your computer, all via a large ...