Design Arts Graphic designers Newcastle upon Tyne
Related blogs
Where Will Your Brand Be in 100 Years?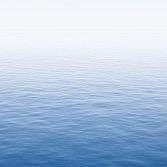 Many entrepreneurs invest huge amounts of time, talent and treasure building their businesses, focusing on their products, services and financials - as they should - yet neglect to sustainably build a...

Recommendations
Be the first to write a review.
0
van 5 sterren gebaseerd op
0
reviews
Related businesses
Below more company´s in the region? Keywords
Contactinformation of
Graphic designers
company
Design Arts
from
Newcastle upon Tyne
, North East. Contact
Design Arts
from
Newcastle upon Tyne
they helps you with your questions concerning
Graphic designers