Image Ltd Software Coventry
Related blogs
Recruitment Process Management Software Development UK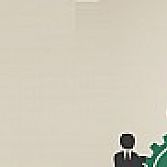 Shaligram Infotech is one of the best vendor of Recruitment Process Management Software Development UK. We defined workflow method and proposed SharePoint based totally solution which has capability o...

Recommendations
Be the first to write a review.
0
van 5 sterren gebaseerd op
0
reviews
Also found
Electricians in Stafford
We Are Your Local Electricians in Stafford. Call our team to arrange a call out. Fix Your Electrical Problems Today! Target Response Time 60 Minutes. Domestic & Commercial Electrician Stafford. Ca... Keywords
Contactinformation of
Software
company
Image Ltd
from
Coventry
, West Midlands. Call 02476834780. Contact
Image Ltd
from
Coventry
they helps you with your questions concerning
Software