Hazeldean Hotels Bournemouth
Related blogs
Smart Tips to Have a Fun Travel Experience on Low Budget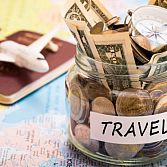 Travelling is undoubtedly one of the best things one could do, but it is an incredibly expensive hobby. It's not simply a case of packing your bag, and heading off to your destination, as there ...

Recommendations
Be the first to write a review.
0
van 5 sterren gebaseerd op
0
reviews
Also found
Electricians in Stafford
We Are Your Local Electricians in Stafford. Call our team to arrange a call out. Fix Your Electrical Problems Today! Target Response Time 60 Minutes. Domestic & Commercial Electrician Stafford. Ca... Keywords
Contactinformation of
Hotels
company
Hazeldean
from
Bournemouth
, South West. Call 01202314100. Contact
Hazeldean
from
Bournemouth
they helps you with your questions concerning
Hotels