Also found
Email Sending BotEmail Bot makes Marketing an easy venture for all its users. Email Bot is the new age Marketing Bot, a tool that automates the entire process of Marketing and Sales. Send bulk emails with the help o...


Related blogs
How to register as self employed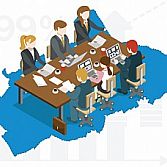 One of the best and easiest ways to start a business in the United Kingdom is to begin as a self employed individual. This way you can save a lot of time, paperwork and consulting fee that...