How To Avoid A GDPR Fine: 5 Best Practices and Tactics
How To Avoid A GDPR Fine: 5 Best Practices and Tactics
The General Data Protection Regulation was saved and modified during the Brexit transition period, meaning it sits alongside the amended version of the Data Protection Act 2018. The key principles, rights, and obligations remain the same. Any security breach resulting in the accidental or unlawful destruction, loss, alteration, or unauthorised disclosure of personally identifiable information constitutes a breach of the GDPR. Fines are some of the most robust enforcement levers available to regulators in the UK, so it shouldn't come as a surprise they've more than doubled in the past years. Some of the most significant fines issued by the Information Commissioner's Office were levied on British Airways, Marriott International, and TikTok.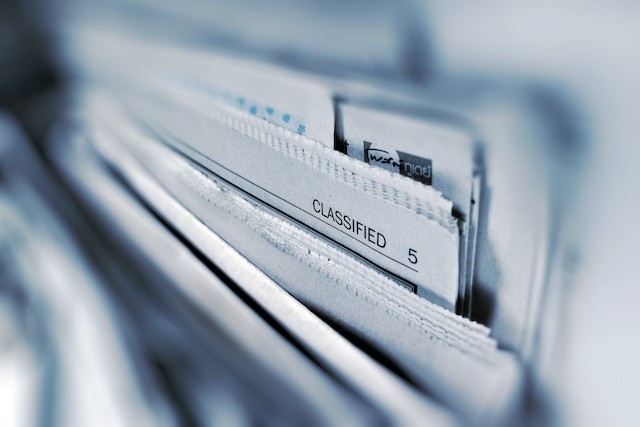 GDPR fine prevention relies on having adequate, up-to-the-moment security tools and technologies in place. Nevertheless, it's essential for employees within the organisation to have a holistic approach to cybersecurity. The GDPR gives people the right to claim compensation from an organisation if they've suffered damage as a result of breaking the law. The best way to protect yourself against this nightmare is to get a much better understanding of compliance. Here are some practical steps you can take to prevent your business from becoming yet another statistic and avoid costly penalties.
1. Obtain Consent for The Data You're Gathering
Informed consent demonstrates respect for personal autonomy, which represents an ethical requirement. Processing personal data is prohibited unless the data subject has consented to the process, so provide transparency from the very beginning. Consent allows you to do anything you want with the information – in other words, it represents a legal basis you can use to justify your collection, handling, and storage of personal information. The request must be presented in a clear and concise way, using language that's easy to understand. If someone deactivates the tick box, consent hasn't been obtained because pre-ticked boxes aren't considered to be valid consent under the law.
Separate your consent from the general terms and conditions and draw people's attention to it. Most importantly, avoid technical or legal jargon and confusing terminology. There are several ways you can obtain Consent from data subjects, such as:
Prompt users to accept or reject cookies when they visit the site for the first time
Display a notice on the site informing visitors about the use of cookies and link to a page with more information (e.g., a privacy policy)
Redirect visitors to a separate page where they can select what cookies they want to allow
2. Concentrate On Data Mapping
Data mapping helps keep personal data organised by providing a visual representation of data moves and transformations. Manual data mapping requires a developer who can run code to transfer or inject data from one source field to another. Document personally identifiable information in one place so that you can see how much data you have, the usage, and so forth. It's a good practice for GDPR and, in general, as you can use information more accurately. There are several challenges in data mapping. For example, if you use spreadsheets or PowerPoint presentations, there's the risk of getting lost in this gigantic mesh.
3. Minimise The Personal Data You Collect
When collecting personal data, you should only ask for information that's really necessary. More exactly, if you don't need someone's office address to process their order, eliminate those details from the website. Collecting as much information as possible won't improve the results of your analyses, so refrain from collecting more data than necessary. If a data breach occurs within your organisation, consequences can include the corruption and destruction of databases, the leaking of confidential information, and the theft of intellectual property. If individuals suffer damage, lawsuits become valid. For more information, please visit https://www.databreachclaims.org.uk. Litigation is a professional hazard, but simple precautions can minimise the hazard.
Data minimisation implies the controller limits the collection of personally identifiable information to what is pertinent and indispensable to accomplish a certain purpose. Not only can you maintain customer trust, but you can also reduce the risk of unauthorised access and other security threats. Retain personal data for as long as it's necessary to achieve your goals. To be more precise, if you need the information for a short period of time, destroy it afterwards. If you hold personal data about your employees, such as medical conditions or bank account details, dispose of it after they leave.
4. Report Data Breaches Right Away
Most data breaches are caused by stolen or weak credentials. If malicious actors have access to a username and password combination, they have an open door into the network. Businesses must report personal breaches to the Information Commissioner's Office within 72 hours of taking note of the security incident. It's necessary to provide a description of the nature of the personal data, including the number of people affected by the data breach and the type of records compromised. Once the authorities are notified, you can start investigating what happened and notify customers their details have been jeopardised.
5. Enhance Cybersecurity Efforts with Modern Tools and Technologies
Finally, yet importantly, you must strengthen your cybersecurity to avoid falling victim to data breaches. No one is really safe nowadays. As your company moves into the future, ensure that only those who specifically need access to important documents have it, limit the types of data vendors can view, and conduct employee security awareness training. Understanding the risks related to security protocols is a guarantee people are aware of the dangers and know how to protect themselves (and the organisation). Examples of tools and technology you can leverage to prevent security breaches are SIEM (Security Information Event Management), EDR (Endpoint Detection and Response), and patch management, to name a few.
Concluding Thoughts
More serious violations of the GDPR can result in fines of up to €20 million, which can significantly erode your profits. If the Information Commissioner's Office determines you're guilty of several violations, you'll be sanctioned for the most severe one, so make strides to ensure GDPR compliance.
Reactions
Be the first to write a review.
Author
Andrew