8 Reasons to Consider Changing the Startups Domain Name
8 Reasons to Consider Changing the Startups Domain Name
There might be a circumstance where you'll need to change your domain name. While changing it shouldn't be taken lightly, it may be a necessary step for the betterment of your business, and when it's done correctly, it can bring many rewards.
In this article, you'll find eight potential reasons for changing your startup's domain name.
Let's get started.
1. Make the Name More Memorable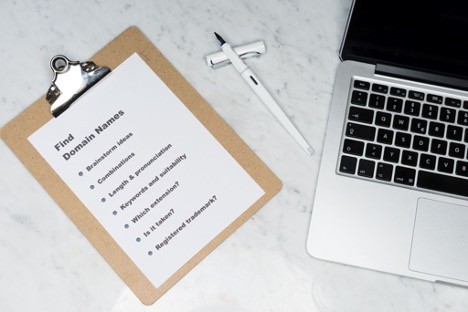 You might have created a domain name that isn't memorable to your target market. It might be because it's not brandable enough, too complicated, hard to remember, or has too many keywords.
While changing your domain name won't immediately solve the problem, it's a step in the right direction. With some time and proper adjustments, it can help to increase your web traffic and, eventually, conversion rates.
What you need to do is make sure that your domain name is:
Memorable and straightforward - try keeping it within 15 characters or less.
Includes one keyword only - this is to avoid it sounding generic.
Has the correct TLD - choose a TLD that focuses on your niche (.it, .edu) or suits your business type (.com)
Easy to spell – avoid using hyphens, special characters, numbers, and slang words.
Brandable – make sure the words can be related to your brand in some way.
2. Avoid Brand Confusion
Suppose your business often gets mistaken by another company with a similar name, or people just completely relate your domain name to another business in another industry. In that case, it might be wise for you to change your domain name.
It can be very problematic if your business is constantly mistaken for something else. Not only will you lose traffic to another website, but you'll also have to spend more on marketing efforts to make your brand stand out.
The more affordable option may be changing your domain name while you're still in the early stages of your business.
3. Reduce Digital Marketing Costs
Businesses would generally spend a lot of their budget on advertising and marketing. This includes doing display advertising, social media marketing, online videos, and search engine marketing.
While spending some money on them is expected, there's also an excellent way to help promote your website while reducing your digital marketing costs at the same time. It's by changing your domain name to a more brandable, memorable, and meaningful one.
The right kind of domain name can drive web traffic to your website organically. Thus you can save costs on search engine marketing and other online marketing campaigns.
4. Plan a Company Rebranding
It's always a good practice to choose a domain name that directly correlates to your business and what you offer. Thus, if you plan to pivot your business or expand it, you should also consider changing your domain name to reflect the change.
If you change the core products of your business or are no longer selling to a niche market, using the same domain name may become a hindrance to your business.
Let's say your domain name is buyshirts.com, but now you want to expand your business and sell other clothing products, like shoes and pants. You'd want to change your domain name because your old one is no longer relevant.
5. Make a More User-Friendly URL
Your existing domain name might be too long or complicated, so your customers have difficulty finding your site. It's a good practice to keep your domain name short so it's easier to remember and share.
While most of the short domain names are likely to be taken, you can always utilize a domain name generator to see whether the domain name you want is available.
If it's not available, the domain name generator will provide significant potential alternatives that you can use.
6. Geographical Expansions
Many local businesses tend to choose to brand their business based on their location, like 5th Avenue Florist Palm Beach. These names do very little to help your business stand out and instead only point to an area.
While this is great for a local business, you might want to change your domain name if you decide to expand your business geographically.
This is because the existing name will no longer have any meaning to your customers from outside your city. Thus going for a brandable domain name would be the better option.
7. Professionalism
There's an ongoing trend of using idiosyncratic and fun brand names for startup companies. It's popular because it's an excellent way for your business to get noticed and showcase your business's personality.
But as your business grows and matures, your focus may shift more towards professionalism and credibility instead of being seen as a quirky startup. So when you feel that your domain name no longer reflects your business, you should change it to be more professional instead.
8. Legal Reasons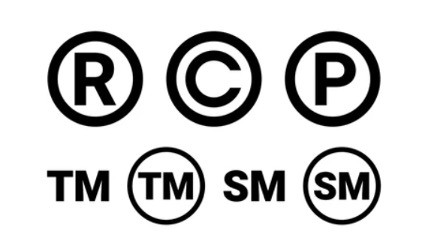 Suppose another company has sent you a letter asking or demanding your business change its name. In that case, it's probably a good idea to do it, especially if the company already has a trademark over the name.
In this case, there's nothing much you can do besides changing your domain name. However, you can make sure that you don't end up in the same situation again.
When selecting your new domain name, it's essential to go through trademarked names, social media usernames, competitor's product names, and websites to ensure that the domain name you want isn't already used.
Conclusion
Here are eight different reasons to consider changing your startup's domain name.
If you want to change your domain name, you can always use a domain name generator and checker to help you develop new ideas. Usually, they will provide great alternative ideas that you might've not thought of before.
Remember that you should always aim to make your domain name brandable, memorable, and straightforward. Also, leave some room for expansion to avoid ever needing to change your domain name again.
Good luck
Reactions
Be the first to write a review.
Author
Marry