Starting a Business in China: From Company Registration to Local Team Establishment
Starting a Business in China: From Company Registration to Local Team Establishment
Is your company thinking about starting a business in China? If the answer is yes, then you definitely should read this article, which covers some of the basics of company registration in China, while also providing valuable information on recruitment in China and hiring the ideal local team.
Let's start with an important fact: In order to conduct business in China, foreign companies do not necessarily need to establish a local business entity. That said, once you enjoy a steady income flow in China or are in need of a license to conduct specific business activities, then establishing a local entity becomes important. Statistically speaking, the type of company in China that most international companies choose to establish is the WFOE.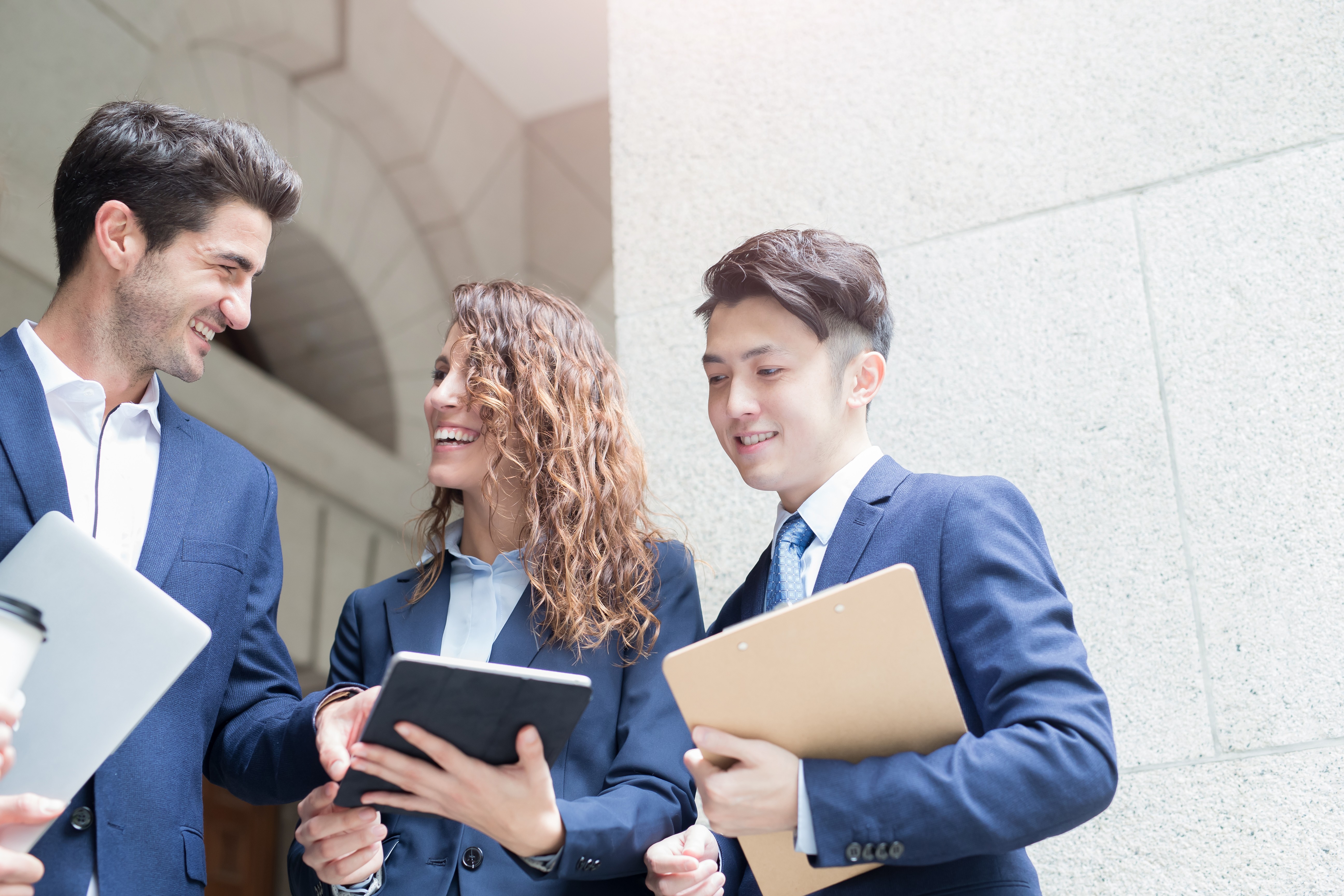 WFOE stands for Wholly Foreign Owned Enterprise. As owners of a WFOE, you can hire and employ foreign and local professionals alike. Foreign companies can transfer funds into their WFOE via the registered capital, and enjoy tax-free benefits. When a WFOE is stationed in a specific area, it may be entitled to certain tax deductions, benefits and grants. There are many more advantages, but if you ask us, one of the most important advantages is professional positioning. By establishing a WFOE, the Chinese market and your prospective clients begin to take your company more seriously, because they realize that it is here to stay.
Advantages aside, starting a business in China and setting up a WFOE is never risk-free. For example, China's labor law states that in case of a dispute with one or more employees, the WFOE is liable to pay all social benefits and income tax. Speaking of employees, the WFOE is responsible for all business activities executed by its employees – even if the overseas parent company was not aware of them beforehand. In our opinion, the greatest risk is the company's broad exposure in the Chinese market. If things do not turn out well, then the company's reputation may be tarnished and doing business in China may become difficult. Yet broad exposure works both ways, and if everything works smoothly, it can also reap the greatest rewards.
Once you have decided to register a WFOE in China, there are several (actually, more than several) stages that you should be aware of:
Let's start with the pre-licensing registration stages. When it comes to company registration in China, Chinese law states that shareholders registering a WFOE must rent an office space and list its address on the registration form. The WFOE should also choose an official name in Chinese, while making sure to comply with official name demands. In addition, the company must register capital in order to prove that it is a financial capable business. It is also essential to define and describe the WFOE's business scope. The business scope description is crucial because it will appear on the company license – and future amendments require additional forms and bureaucracy.

Once all these steps are done, the company can file its WFOE application. The application form should be filed alongside a commitment letter signed by all investors or their representatives, pre-approval documents pertaining to the WFOE's chosen name, power of attorney to appoint specific representatives, certificates that include all investors and legal representatives' identity documents, and a chart that lists all shareholders.

Once you have received your business license, you can start operating from your WFOE…almost. First, you need to complete a few post-licensing registration stages. The first thing you need to do is head down to the local Public Security Bureau to pick up your company seals. These seals, also known as "Carving Chops" have your WFOE's official Chinese name engraved inside of them, and are a requirement as they are regarded as an official signature. You are also required to open two bank accounts: one that functions as your WFOE's standard operations account, and another for receival of foreign capital from overseas.

That's not all, of course. The next step you need to complete is to obtain both a customs registration certificate and an import-export license. Without them, your WFOE will not be able to engage in import, export or distribution activities, including all related refund and VAT procedures.

After you are finished with company registration in China, your WFOE will still have many responsibilities with regards to the authorities. For example, you mustn't forget to maintain contact with China's Tax Department Authority on a regular basis, and file annual audit reports every April.
Recruitment in China
Finished with your China company registration? It is now time to hire dedicated top-tier local employees. If you want to recruit and develop a great local team, then you must rely on professional HR practices – just as you would in any other country.
As you may already know, overseas companies do not need to establish a local entity in China in order to hire local employees. They can consider recruiting and employing their local team via an Employer of Record in China. A China EOR is a third-party company that officially employs and pays its team members.
After establishing a WFOE, it makes more sense to employ your employees directly. Yet a China EOR can still be very helpful, especially when you need to employ teams who work in different cities from the city that your WFOE is registered in.
China EORs also offer additional employee-based services. For example, if you are employing your team directly, you can still use a China EOR to take care of all employee salary management and social benefit operations.
In case you want to recruit and employ your teams directly, make sure to define the positions you want to fill, including responsibilities and salaries. Set out to collect the relevant CVs and narrow them down to a short list of candidates you want to interview. After conducting interviews and selecting the candidate you wish to hire, don't forget to run a thorough background check.
It is only natural that your overseas HR professionals may not speak Chinese or be adept in many cultural or operational practices required to successfully complete the recruitment process. In this case, working closely with a local service provider – who can provide HR services in China such as conducting interviews in Chinese, running the necessary background checks, drafting legal employment contracts and more – is highly recommended.
Reactions
Be the first to write a review.
07-05-2023 - 5 Proven Business Strategies for Small Businesses to Succeed
Starting and running a small business is not an easy task. There are many challenges to overcome, including competition, cash flow management, and maintaining customer satisfaction. However,
Read more
21-03-2023 - How to Build a Successful Online Business from Scratch
Online businesses are now much more popular as a means of building a successful and long-lasting profession in recent years. Entrepreneurs may now start from scratch and establish a successful online
Read more
14-03-2023 - The Top Traits of Highly Successful Entrepreneurs
Nowadays, many individuals are aspiring to become successful business owners since entrepreneurship has become a trendy topic. Although starting your own business may sound, like an appealing idea it
Read more
17-02-2023 - The consequences of data breaches for businesses
Businesses rely on a wide variety of assets such as financial capital, employees, equipment, and technology in order to achieve success in their specific industries. However, in the hierarchy of impor
Read more
Author
Marc