5 Tech Solutions That Can Supercharge Your Business
5 Tech Solutions That Can Supercharge Your Business
Running a business has become easier thanks to the presence of tech tools in this digital age. You no longer have to rely on good old paper documentation to ensure that you keep track of all your business activities.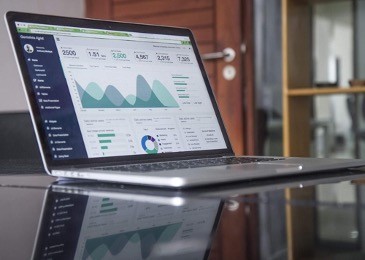 From setting up your business to beating your competitors with digital marketing strategies, tech can help you overcome your business management challenges. But are you sure that you are using the tech properly for your benefit?
Many tech solutions are still not used by business owners. In this article, we will show you five amazing tech products for running your business that you didn't know about earlier – keep reading!
1. Virtual data rooms
Storing and handling documents is the most important thing you have to oversee as a business owner. Whether you are making a deal or entering a new agreement with another business owner, you cannot afford to misplace your important documents.
You can use cloud computing or can even rely on secure physical storage to handle your important business documents. But how can you ensure that the documents you store online aren't changed by you or the other business party?
A virtual data room can ensure that all your documents are not altered and that both parties agree on the same terms and conditions. You can Learn More about how a virtual data room can help you meet your special business needs.
2. Blockchain solutions
You might have already heard about blockchain unless you don't live under a rock. All the news about cryptocurrencies and how we will be dependent on digital currencies in the future make some people think that blockchain is good only for fintech products.
However, in reality, blockchain will shape our lives in the future. Tech experts have found blockchain applications, from managing real estate records to taking care of patients. You should learn how to use blockchain if you want to future-proof your business.
3. AI applications
We all know how human intellect has transformed our lives. However, to solve future problems and ensure that we get the maximum benefit from our available resources, we need to automate tedious tasks and give more free time to intellectuals to solve real challenges.
Artificial intelligence is enabling us to achieve the goal of freeing up people from repetitive tasks. We can automate the tasks that need human supervision with proper AI applications. AI solutions have amazing accuracy and can improve the productivity of businesses and industries in no time.
You should learn how you can integrate AI solutions into your business to accelerate the growth of your business.
4. VR and AR
The internet has already made it possible for us to connect effortlessly with people worldwide. However, when it comes to bypassing the physical limitations, only the internet cannot be enough to transcend the barriers, and we have to rely on advanced solutions like AR and VR to connect with the world the right way.
Leading companies like Facebook are developing AR and VR solutions that will transform how businesses are run in the future. If you want to handle your tasks properly and want to stay ahead of your competitors, you must learn how you can use AR and VR solutions for your business.
5. Remote team management
The COVID-19 pandemic has proven to us that remote work is the future. However, you won't be able to manage your remote teams properly if you only rely on spreadsheets and chatting programs. Remote team management solutions created specifically for business management are paving the way for the future of work and management.
Reactions
cookie clicker unblocked





3 van 5 sterren
Thanks for this post, i like it. Many tech solutions are still not used by business owners. In this article, we will show you five amazing tech products for running your business that you didn't know about earlier – keep reading!
Posted on: 10-05-2022 08:54
3
van 5 sterren gebaseerd op
1
reviews
Author
Marc